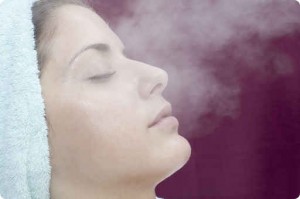 Skin benefits to using a steam bath
If you ever want to subject yourself to total confusion, try listening to some popular health advice. That will do the trick, especially when it comes to techniques to use for health benefits. There's usually more there to confuse you than to help. Unfortunately, when it comes to steam baths, it's usually not any better. The good news in this is that there are some benefits to using a steam bath that seem to enjoy a certain amount of consensus. Here are five of them.
Five Things You Should Know About Steam Baths
Getting rid of blackheads, whiteheads, and other impurities. If you have ever been to a beauty spa, you know the routine. Expose your skin to steam to bring the blackheads, whiteheads, and other impurities to the surface for an easy removal. You can get the same benefit from a short stay in a steam bath. And you save yourself a hefty fee too. A steam bath will open your pores and make extraction easier.
Keep your skin glowing. After a while, the skin will end up coated with dead skin cells. A good steam bath will remove these dead skin cells and leave you with glowing skin. Even better, without this dead skin and other dirt and grime, you skin will glow with radiance.
Prevent acne. Pimples and other skin issues such as acne are an especially difficult battle for young people, but with a steam bath, the warm air and steam will open up pores, which cleans then out and helps to rid the skin of acne-causing bacteria.
Prevents aging of your skin. Once you enter your 30s, your skin begins to age dramatically. You can slow this aging by using steam treatments from a steam bath to moisturize and reverse some of the effects of aging on your skin. Heat and steam encourage perspiration, which takes with it numerous toxins in the body.
Nourishes hair. Instead of reaching for a bottle when you notice your hair and scalp getting dry, why not opt for a steam bath? Steam encourages pores to open up, releasing oils and other materials in your hair and scalp, leading to a more healthful surface. It boosts blood circulation too.
For more information about the benefits of steam baths, contact Perfectbath.com to get the latest information. You will end up enjoying all of the benefits of a steam bath. Not just those for your skin. Your body will thank you for it.
Contributed by:  Aaron Gruenke steam bath expert and author, Aaron writes for several online and offline blogs and media having to do with health and bathroom products.