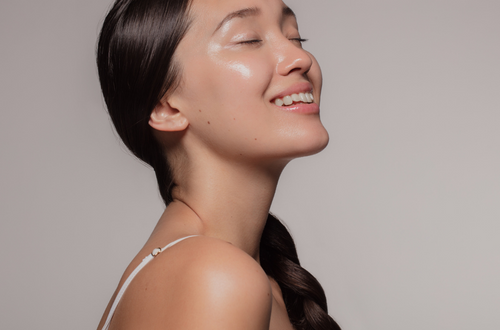 Ginseng to Orchids: How Korea Is Changing The Skincare Game
Korean skincare has become very popular in the last few years as it helps to get healthy, clear, glowing skin.  The Korean approach to skincare is to heal, nourish and hydrate the skin. Korean skincare brands use natural ingredients like ginseng, orchid, and snail mucin in their product formulas, and these natural, more gentle ingredients do not strip the skin or impair the skin barrier.
Korean skincare, also known as K Beauty, uses a multi-step routine.   For those unfamiliar with K Beauty, a multi-step routine, using multiple products, can seem like a lot of work.   But the extra work does pay off.
The Korean skincare routine allows for a very personalized approach to skincare that can target concerns like hydration, brightening, and anti-aging in every step.
The 10-step Korean skincare routine is popular, but a routine can have just 5 steps.   There is no hard and fast rule.   But the key to any routine is to layer products.
The first step in a Korean skincare routine is always double cleansing.
Double cleansing involves using an oil-based cleanser to remove makeup and impurities first, and then a water-based cleanser to remove any remaining dirt and debris. This double cleanse ensures that the skin is thoroughly cleansed without being stripped of its natural oils.
The next steps in a Korean skincare routine are exfoliating, toning, essence, serum, and moisturizing the skin.
Essentially the products are layered onto the skin providing maximum hydration while treating specific skin issues.
Beauty of Joseon is a Korean skincare brand that takes inspiration from the Joseon Dynasty and the traditional Korean beauty practice of the royal woman. The women were known to be very beautiful.   The brand uses natural, high-quality ingredients like ginseng, orchid, and rice extract to formulate products that are gentle and very effective. There is a lot of buzz on social media about many of their products. The products work very well and with minimal packaging, low scent/low irritants along with no animal testing, it's easy to see why it is popular.
By focusing on nourishing and hydrating the skin, K Beauty products have become a regular addition to many skincare routines. If you're looking to up your skincare game, consider adding Korean beauty products to your routine.